Do you have a passion for playing pool? Click here to check out the top 10 pool cue brands of 2023 with the highest reviews.
Always weigh the pros and cons of your potential pool cues to make the right purchase. But before that, do you have an idea on how to choose the right pool cue?
All that knowledge pros hold is what they have learned from years of experience. And so, they know all the factors to consider when picking a pool cue.
If you have just started out, here goes the list of factors that you need to look into to make a confident purchase. This will help you pick the right pool cue for yourself.
A straight pool cue that has the right length is the first thing you need to become a professional pool player. The accurate pool cue length that fits your arm length offers great control of the game.
According to experts, here's the best pool sticks cue length as per the player's height:
5 feet 7 inches to 6 feet 5 inches: 58 inches (2-piece cue) and 57 inches (1-piece cue)
Greater than 6 feet 5 inches: Up to 61 inches
Lesser than 5 feet 7 inches, such as children: 48 inches or up to 52 inches
The average weight of pool cues ranges between 17 ounces and 21 ounces. Most of the weight of a cue lies towards its butt. So, if you feel it heavier towards the rear end, go for a lighter cue.
Choose the weight that providers the right level of comfort.
Cue tip is another significant part of the cue. It comes into contact with pool balls as you make a shot. The right size of pool cue tip helps in making a precise shot.
The most common wrap materials include leather and linen. These are best for people who sweat a lot.
Sometimes, pool cues do not come with a wrap at all. As wrap stays in contact with your skin for as long as you are playing, you need to choose the material carefully!

SEE great prices on Cues Here !!!
The 10 Best Pool Sticks on the Market
Here is a comparison table for the 10 best pool cues available out there!
| Pool Cues | Material | Length | Cue Tip | Style | Weight |
| --- | --- | --- | --- | --- | --- |
| | North American Hard Rock Maple | | | | |
| Iszy Billiards Pool Cue Billiard Stick | | | | | |
| Cuetec Gen-Tek Series Billiard/Pool Cue | | | | | |
| Han's Delta Pool Cue Stick (6 pc) | | | | | |
| Champion Spider Billiards Pool Cue Stick | | | | | |
| Cuesoul Socoo Series Maple Pool Cue | | | | | |
| Players C-960 Classic Crimson with Triple Silver Rings Pool Cue | | | | | |
| | Maple wood and stainless steel | | | | |
| Cuetec Meteor Break Pool Cue | | | | | |
| Cuetec R360 Inlay Series Pool Cue | | | | | |
The Top 10 Pool Cue Brands
There are hundreds of pool cue brands out there. While some have been in the business for decades, others are still trying to find their place in the industry. It is important to note here that only a few pool cue brands have made it to the limelight due to exceptional quality, expert manufacturing, and customer satisfaction.
If you want to shop the pool cue not by product but by brand, here's all the worthy names you need to know about.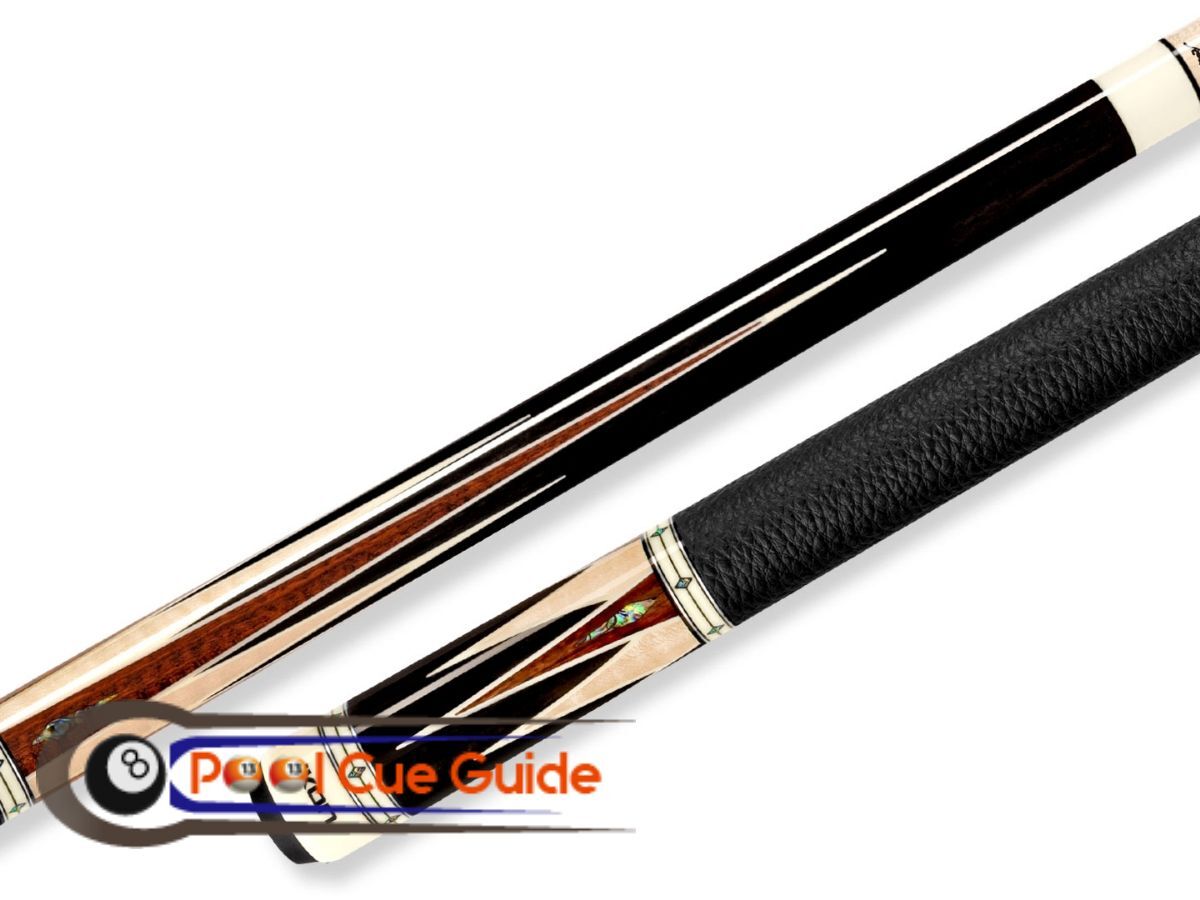 Predator has been in the pool cue industry since 1994. Their pool cues are manufactured in Florida, USA. Engineered to the perfection, Predator stands atop in the list of best pool cue brands.
From day 1, Predator promised their customer five factors of optimum performance:
Accuracy
Shaft
Feel
Stability
Consistency
Holding onto the highest standards for each factor has helped Predator deliver the best to their customers in decades.
Offering an extensive range of pool cues, Predator has the most high-end pool cues in store for professional players as well as some of the most suitable pool cues for beginners to help them play down the road of professionalism and excellence. With predator pool cue in hand, you are ready to master the pool game.
The very first pool cue series of Predators in 1994 introduced 314 Shaft advanced technology. Ever since, Predator has been attempting to bring forth the best technologies and innovations in the design and performance of their pool cues.
Predator gained huge success with their very first collection due to such an ambitious mindset and passionate moves. What we got to see every following year was a new line of products with advanced technology, and superior quality built meeting modern trends in the industry.
Some of their highly-impressive technologies that have made Predator make a mark in the pool game include P2 technology, Air technology, BK technology, and C4 technology, as well as the modern, Shaft technology (3rd generation) in 2015.
All of these were the result of years of research and continued development to meet their customers' expectations to the very best and achieve the right mix of professionalism and quality. This has been possible with true determination throughout the past 25 years, making Predators a powerful competitor.
In 2016, Predator put forward another remarkable technology, Revo Carbon Fiber Composite Shaft technology. This met with huge success as the innovation was admired and acknowledged by professionals, experts, and beginners, alike.
Moreover, Predators didn't fail to inspire their customers and attract new people in the industry in 2017 either. The introduction of another superb technology, BK-Rush Break Cue technology, in their 2017 lineup along with Rev-C Fiber Composite tech has undoubtedly been the jewel to their crown of success.
Laying your hand on a Predator pool cue will never go wrong!, We consider it one of the best pool sticks on the market !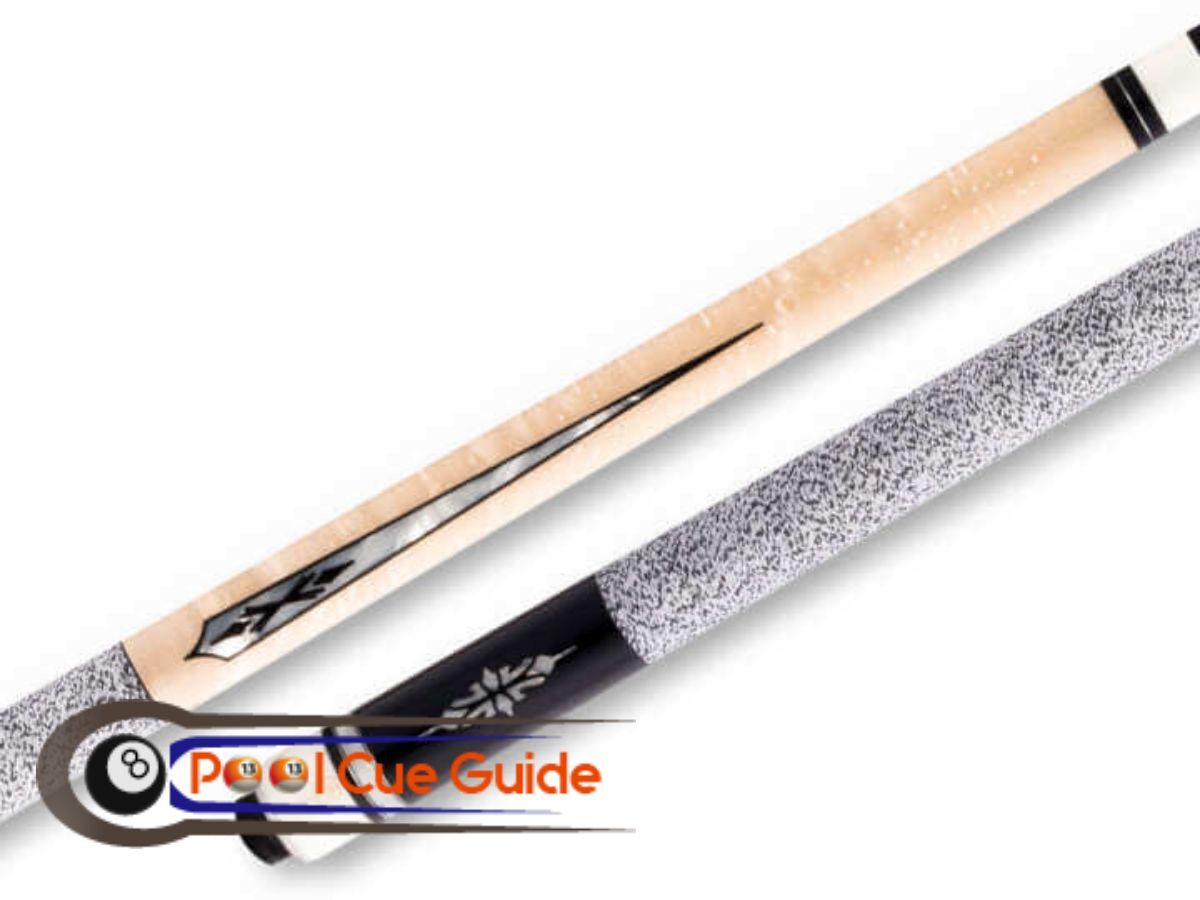 The vibrant history of McDermott Handcrafted Cues dates back to 1975. They were among the first few businesses that laid their feet in the pool industry with their handcrafted pool cues. Over the years, McDermott has introduced unique and advanced high-end pool cues the industry has ever seen.
With dedicated time and effort on in-depth research for the past four decades, McDermott has managed to put better quality and a higher degree of performance on the table.
Wisconsin, United States of America, is the center of manufacturing of McDermott pool cues, combining the latest technological innovations with futuristic designs and workmanship.
The best thing about McDermott is that they welcome their customers to visit their manufacturing facilities to witness the standards upheld and quality maintained.
McDermott has 12 brands operating under the name, each and every one of which offers a remarkable line of products.
Some of these brands have made it to the limelight in the past few years include McDermott Pool, Star Pool, and Lucky Pool. Others also have to offer extraordinary benefits for passionate pool players.
The manufacturing of McDermott pool cues undergo a quality process where a test is conducted on every product before its release and dispatching to the store shelves. This makes sure that only the best pool cues are presented to the customers and sent to the market for purchase.
This has allowed McDermott to enjoy the leading position in the industry maybe even the best pool sticks, leaving customers assured that what they put their hands on is the best available on the market.
One thing that buyers envisage when buying a pool cue is the warranty it comes with. Only a small number of manufacturers provide a lifetime warranty over their pool cues, and McDermott is one of them. This is another plus point that adds to the reputation and name of McDermott.
The lifetime warranty covers any manufacturing defects that a customer finds after purchase. One common problem that pool players come across is warping. Lifetime warranty means the manufacturer holds a great level of confidence in their products and is sure of the product's durability and stability.
That's something McDermott deserves to show off!
So, what are you waiting for? McDermott has some of the most amazing pool cues that match your level of expertise, performance level, and game skills. They deliver the extra edge you need to win the competition!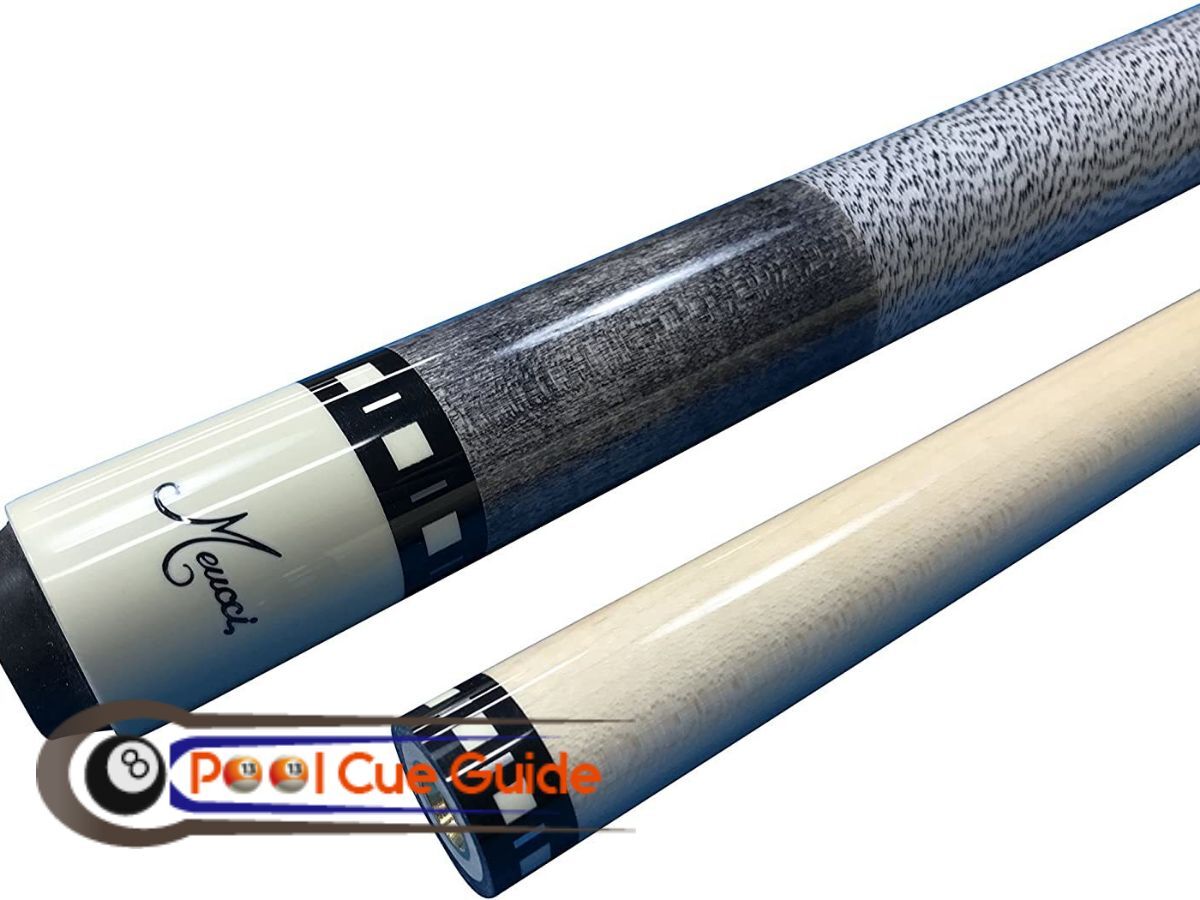 Meucci has been a part of the pool cues manufacturing industry since the mid-1960s. Their manufacturing facilities are based in Mississippi, USA and so, Meucci has that proud "Made in USA" label on their pool cues. That's something all the pool enthusiasts look forward to.
Meucci takes pride in designing aesthetic and tech-advanced pool cues that make it to the hands of professionals and pool experts. Offering long-standing top-notch products, Meucci pool cues are best to get your hands on.
In the 1970s and 80s, Meucci enjoys the limelight as almost every tournament witnessed Meucci pool cue in the hands of professionals. This made Meucci win the competition and make a forever position among the leading pool cues manufacturers.
What makes Meucci unique is the 60-day free return policy that covers all the potential risks. It has helped customers put their trust and confidence in the name of Meucci.
Another highlighting factor about Meucci is the affordability they have to provide. This is the very reason we see Meucci on the pool tables of professionals, amateurs, and beginners alike.
With Meucci, you can build a portfolio of pool products that everyone will envy and which is suitable for a player at any level of expertise.
The pro players who have acquired a name in the industry hold onto Meucci pool cues to make sure they never have to take a step back from their position.
On the other hand, Beginners equally benefit from Meucci pool cues as they experience improvement in their progress with every passing day. This keeps them motivated and encouraged to reach their desired level of expertise and stand among the most influential pool players.
The best thing about Meucci pool cue purchase is that it comes with a hard case and Black-Dot shaft as well as free shipping across the continental USA. This makes your purchase increasingly convenient and confident.
For other enthusiastic pool players, there are many midway sellers to get Meucci pool cues. Visiting Meucci official website will provide all the related information you should have.
So, are you ready to start your quest to be the best with Meucci pool cues? We assure you of supreme quality, superlative design, and innovative technologies. This is a combination you will rarely come across!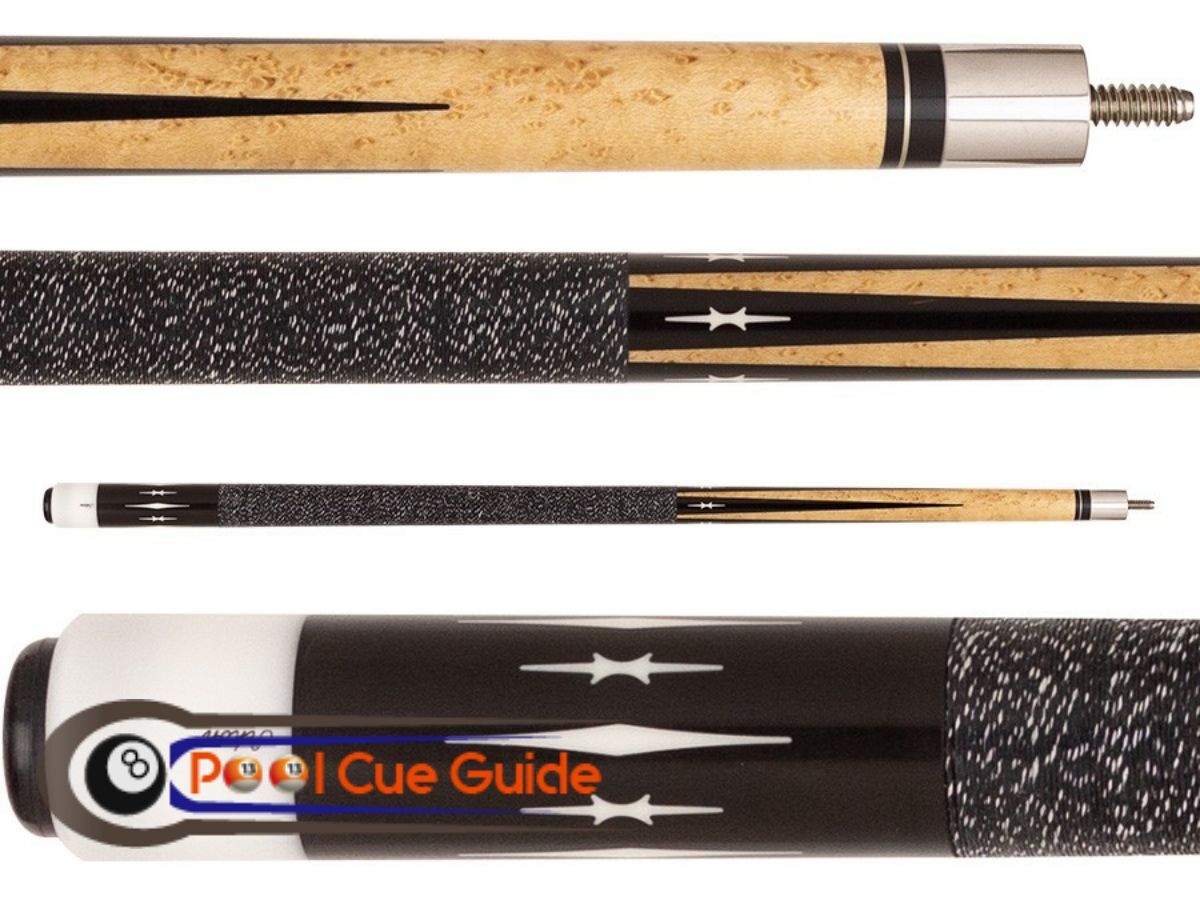 Based in Wisconsin, United States of America, Schon is another popular name in the pool cues business. Having a great history to look into, Schon has been enjoying the industry limelight for decades.
There's something the old pool players, and we absolutely love about Schon. They have opted to continue as a small-sized family-owned enterprise instead of expanding into some mass production company.
The founder of Schon, Terry Romine, still overlooks every key aspect of the business himself. From design to manufacturing and quality test, nothing escapes his expert supervision. He is known to be the phenomenal player of his times.
This started with the rising need of the older days to get perfectly balanced pool cues that offer just the right control and accuracy. The founder created his pool cue with his own hands in High Pockets North. Even today, Schon has respected and kept the tradition alive.
Schon does not own some start the art facility but a small workshop with five tables. All their cues are designed and manufactured there.
Some highly well-reputed players of the pool game are huge Schon fans as Schon pool cues have helped them made fortunes over the years, both in terms of money and fame.
The balance and preciseness that Schon pool cues deliver are still unmatched by many of the pool cues manufacturers despite integrating innovated technologies and manufacturing cues in some tech-advanced facilities.
This is because the experienced craftsmen of Schon pool cues spend some hefty amount of time and effort in creating every piece that goes out of the workshop without any machine churning or shaping them. Thus, every Schon pool cue made is a masterpiece in itself.
It is wrong to believe that only mass production and machine engineered pool cues can stand the test of time and are the right solution to modern standards. The truth is that handcrafted pool cues such as Schon's have managed to be unique pieces for years.
Schon pool cues are an eloquence of balance and perfection that every pool player wants to experience. If you are looking out for a handmade cue that would offer authenticity and a great feel whilst upholding the standards of the game, Schon pool cues is the answer!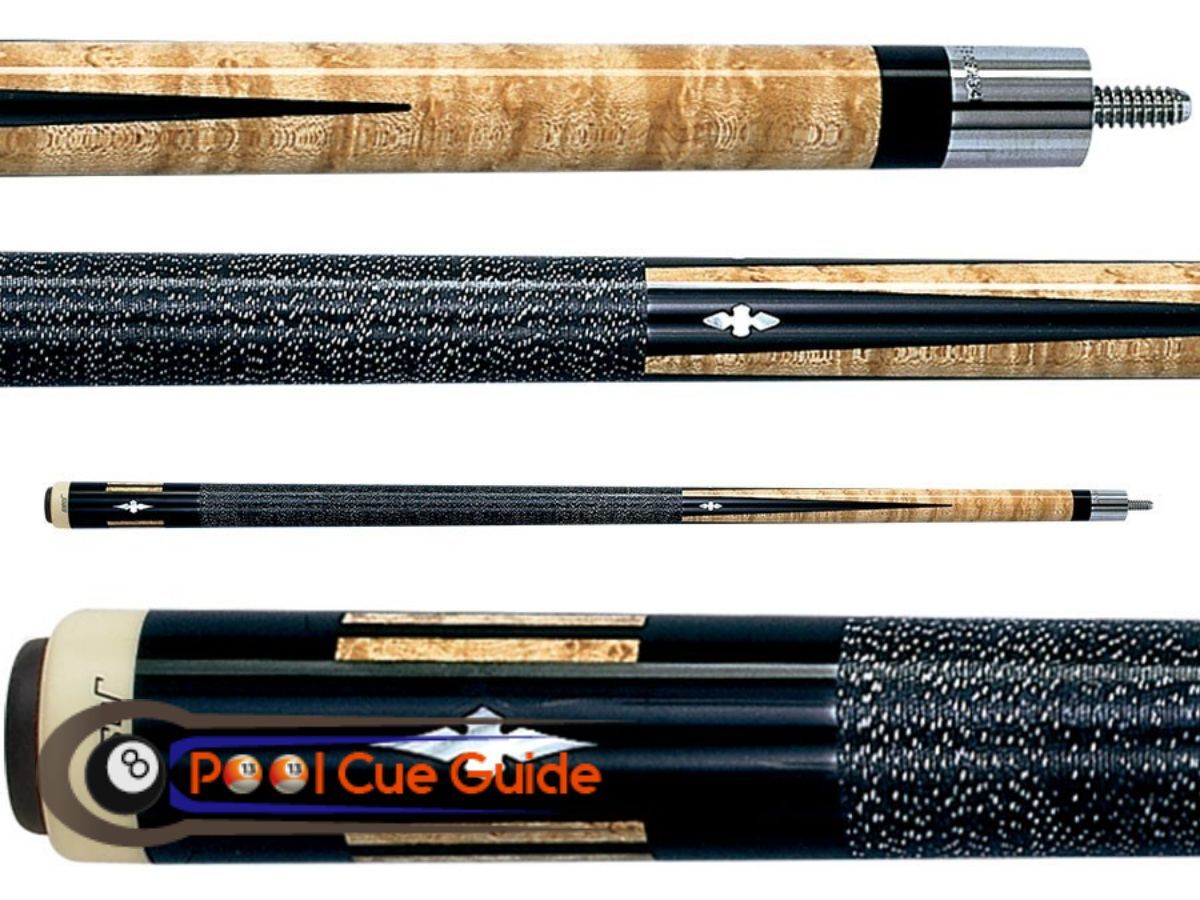 The story of Joss starts from the car garage way back in 1968 and runs as a family-owned company today. They have an inspiring story to hear.
This small company was founded by Dan Janes in his very own garage and later joined by his wife. The son Stephen extended a hand to his father in 1979 and since then, both have been struggling to become a competing giant within the industry.
Holding onto the motive of creating handmade cues for customers who demand perfection and performance at the same time, Joss has become a popular name in the pool cues manufacturing business.
Today, it enjoys a huge customer base, with the majority of its clients belonging to the film industry. Some professional players are also huge Joss fans. Many pool players who got their hands on Joss pool cues have been able to make it to the forefront.
The movie "Color of Money," the box office it of 19, used Joss's handmade cues, offering a monumental boost to the name and image of Joss. The movie highlighted the critical need for authenticity that pool cues should come with.
The Janes have personally handcrafted pool cues for many celebrities who play pool to kill their time and relax their minds off. The most well-known names include Tom Cruise, Paul Newman, Jimmy Connors, Dusty Hoffman, Nicole Kidman, and the whole of Mission Impossible's cast.
To be known and admired by some most impressive celebrities wouldn't have been possible without upholding the standards of excellence!
Dan Janes made it into the "Hall of Fame" of the American Cue Makers Association after years of determination and experience. Today, it stands and wins proudly against any competition in the industry, not only in the United States but across the globe.
Every single detail is curated with an expert sight to make sure only the best Joss pool cues make it to the market. Once out of the manufacturing house, it is sure that what a customer is putting his hands on is the best and nothing less!
If you are looking for the best-handcrafted cue, now you know that you can rely on Joss pool cues. Their name and fortune is the result of their unmatched efforts and dedication over the decades.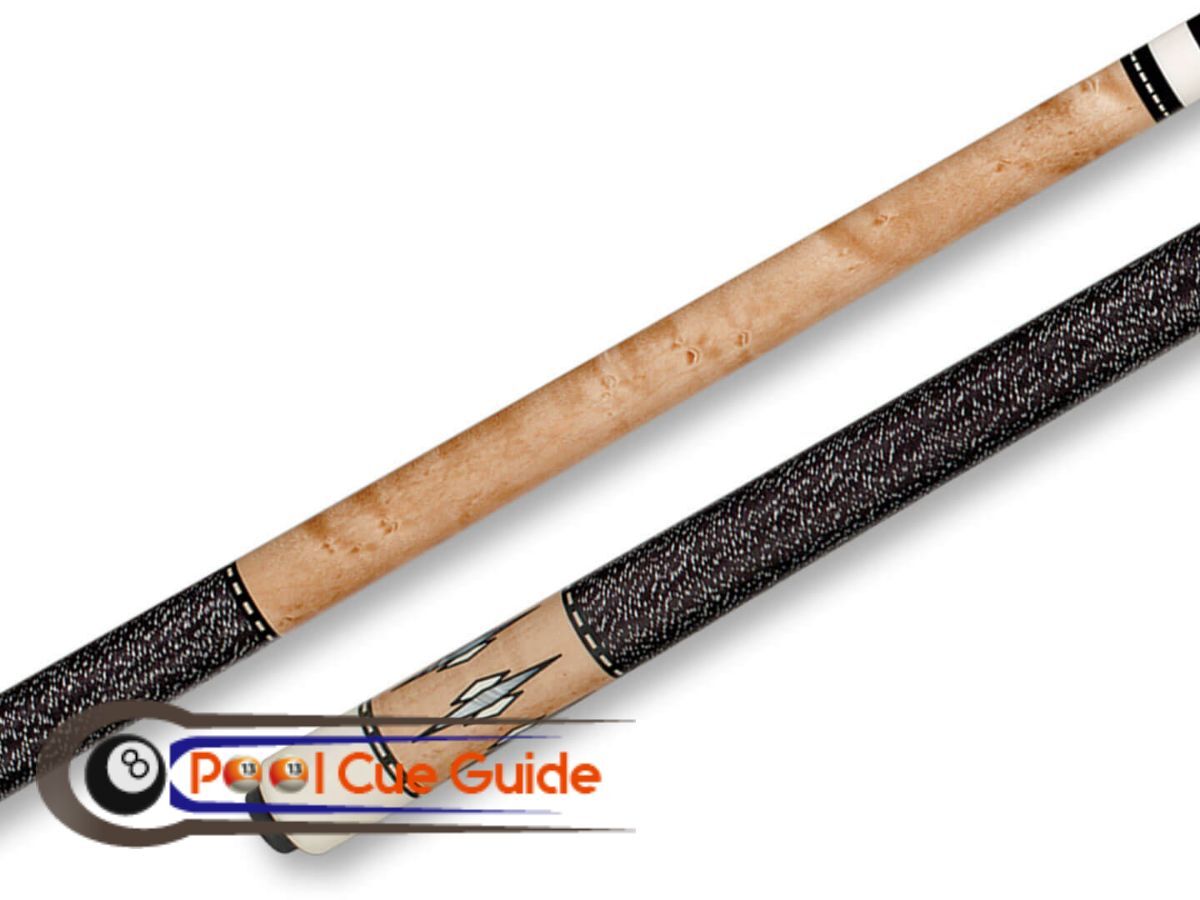 Pechauer celebrated their successful half-century or said, five decades of glory in 2013. The progressive growth of Pechauer Cues during all these years is a result of their sheer determination and commitment to upholding standards of industrial trends.
Pechauer is known for delivering the best custom cues, crafted right as per your expectations. The company has an interesting tale, starting with the day Jerry Pechauer was invited by a friend to play pool while he was working as a trainee with a truck mechanic.
Surprisingly, having no prior knowledge of the game basics, Jerry still won the game. He was rewarded with a broken Willie Hoppe cue and thus started the journey of Pechauer Custom Cues. Ever since, the name remains synonymous with perfection and excellence.
Today, Pechauer has made a remarkable standing in the pool cue manufacturing industry. They have been recognized by some top pool players for their precision, ultimate balance, and optimal performance that their cues offer to customers worldwide.
Pechauer has a wide range of pool cues, allowing you to select the pool cue that goes best with your requirements and level of expertise. If you take out a considerable amount of time to rummage through the extensive line of pool cues, you will definitely get your hands on an affordable piece.
This outstanding range of cues comes with a lifetime warranty, covering all the factory defects and problems of warping. However, there might be some additional conditions depending on the type of purchase.
Pechauer Custom Cues has managed to develop this trust and confidence in their products over the years, thanks to their top-notch commitments to exemplary workmanship and extraordinary standards of quality and customer satisfaction.
You speak of Pechauer; you hear trust, quality, and satisfaction!
Whether you are an amateur, a professional, or have just stepped in the pool game, Pechauer makes no exception in quality and industry standards. This has been their forte for the last 5 decades, and they promise to continue with the same sense of passion and determination.
Other than that, Pechauer is known for their high-end seasoned wood, picking Curly Maple and Bird Eye's Maple for manufacturing of their quality cues. Is that something you are looking for?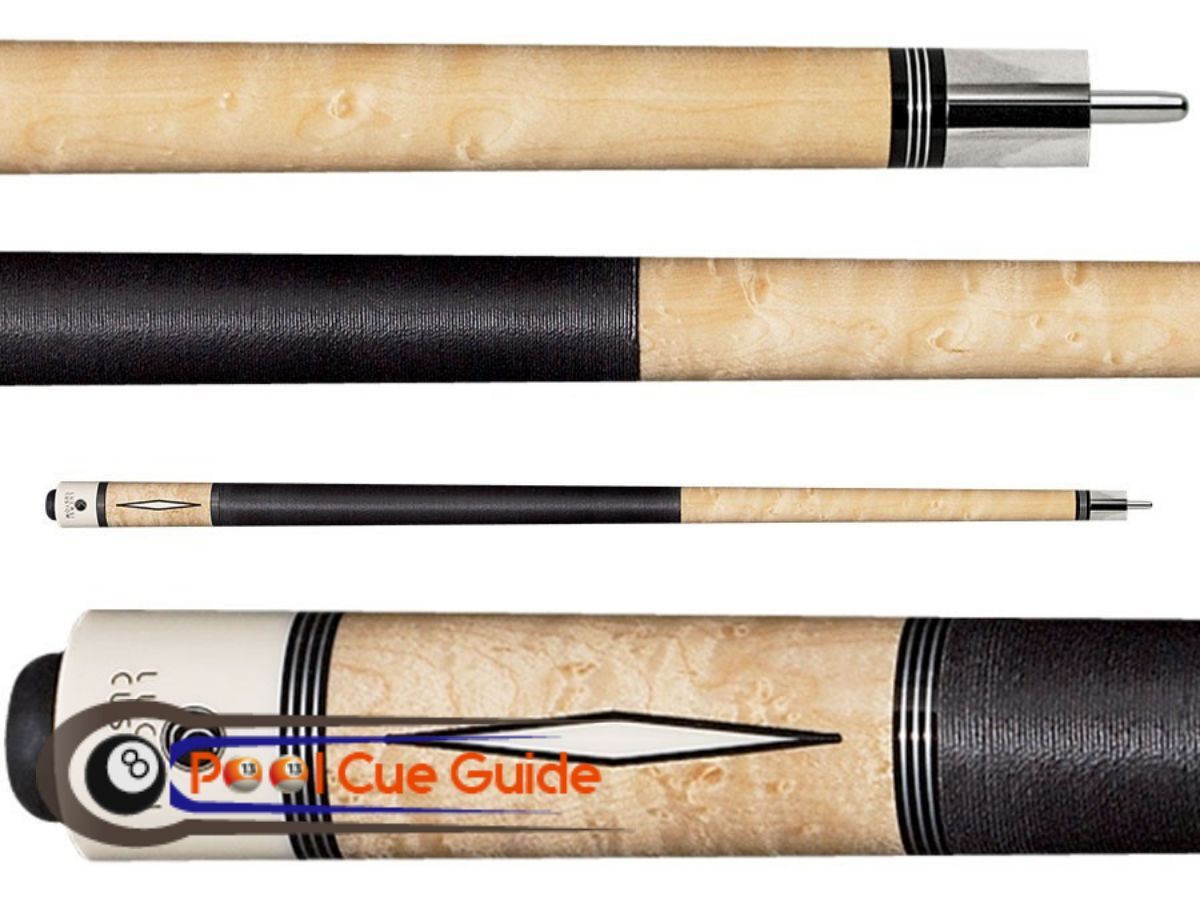 Lucasi is another glorious name in the cue manufacturing business. They source special wood for the manufacturing of their cues to ensure excellent quality. The wood is then well-seasoned for over two years before it is ready to use for manufacturing.
It took Lucasi years to master this high-end manufacturing process, which has now become the determinant of popular fate that Lucasi enjoys!
Lucasi Pool Cues come with the careful application of a wood stabilizer (patented) to make sure that they serve a lifetime. It eliminates any risks of warping and keeps Lucasi pool cues in the newest condition for years to come.
The state of the art building facilities of Lucasi use engineering models and the latest innovations in technology to manufacture top pool cues.
Other than that, Lucasi was among the few initial manufacturers to incorporate laser technology in manufacturing. This helps Lucasi fit right to their claims of delivering what they speak!
Over the years, Lucasi has put an extensive range of perfectly curated pool cues to the table, which use a wide variety of materials such as Irish Linen and superlative leather for wraps and remarkable Tiger Everest for the cue tips. Often, a pool cue comes as a combination of different materials engineered to provide durability, performance, and stability.
The finish of Lucasi Cues is an example in itself. The glossy shine on the exterior further enhances your performance, speaking of a high-quality cue, which adds to the charisma as no other pool cue does.
Lucasi does not offer a lifetime warranty on their products. However, the 60-day guarantee for satisfaction is good enough to cover any of your concerns.
We are sure of the fact that you won't need the guarantee because of the highest degree of commitment and quality that comes with every pool cue, ensuring only the best reach to the market shelves.
Lucasi takes the satisfaction of their clientele as the decisive factor of their success. Until today, the score of customer satisfaction has been beyond expectations. Needless to say, Lucasi customers are proud of the maker of their quality pool cues.
So, do you want to be a proud customer as well? Lucasi awaits your purchase to give them a chance to make you proud!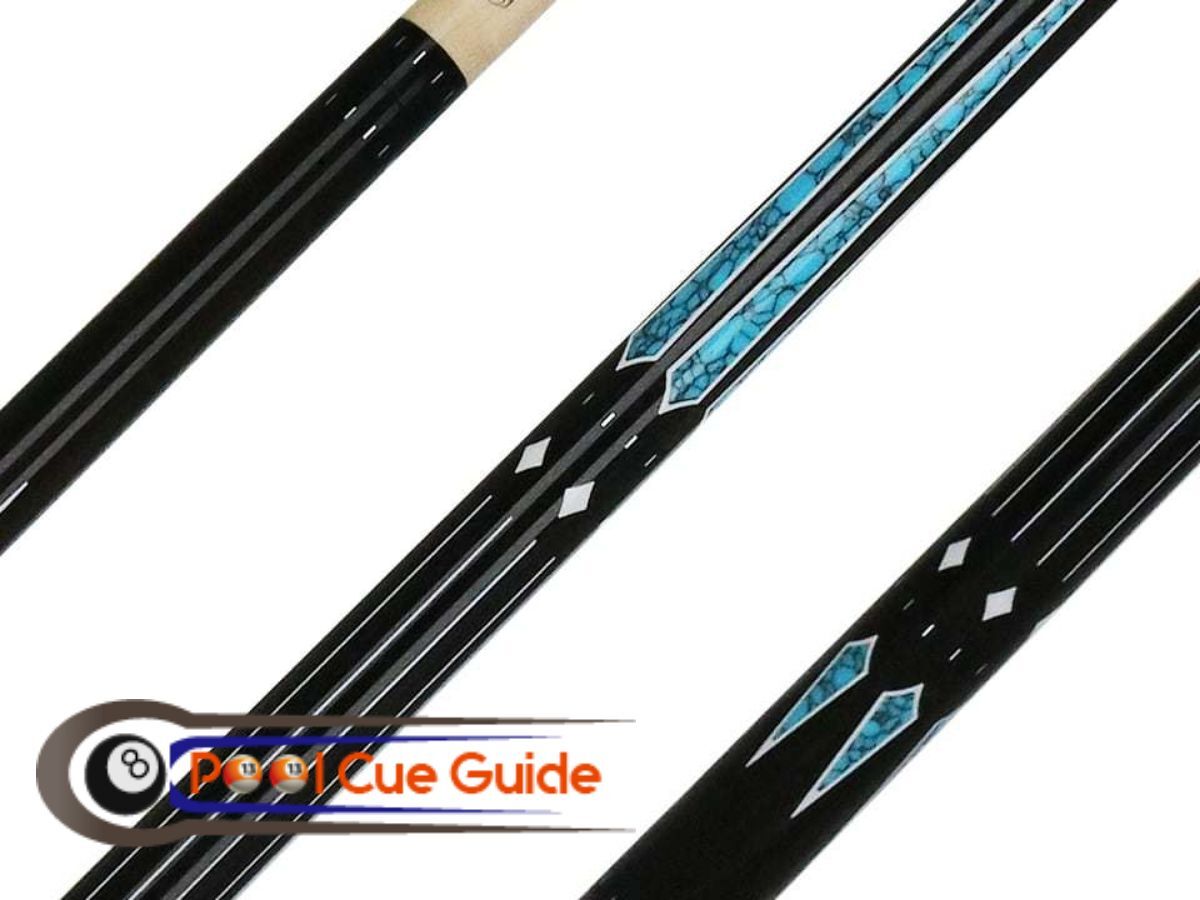 OB is another leading company in the pool industry, named after the initials of the last names of both founders Don Owen and Royce Bunnell.
Beginning their journey in 2005, Owen-Bunnell Inc. turned into a trademark under OB and is the youngest pool cue manufacturing company that has made it to the list of pool cue brands that are worth your investment.
Based in Texas, United States of America, their pool cues are designed and manufactured by the American pool standards. They are one of the few manufacturers who have earned a great reputation in the course of years.
OB has made a permanent mark on the industry, thanks to their commitment to upholding the objective to make the best pool cues that your budget can afford.
The Owen Bunnell duet has introduced quite some innovations and advancements to this manufacturing business, leaving pool enthusiasts in awe of their products. They are always looking out for better ways to introduce uniqueness and improved quality in their products.
For the last 15 years, OB pool cues have won some of the most significant pool tournaments, bringing many accolades home.
It is needless to say that OB cues entered the industry to stay with the commitment that every line of pool cues will have to offer something newer and better to their customer base.
The affinity of OB's success is their passion for looking into everything in detail. From stem to stern, OB pool cues are curated with vigilance and prudence. This is to make sure that every pool cue coming forth has the best to offer.
The available range of pool cues is highly impressive. It has offered professionals and amateurs some of the best pool cue picks in the past 15 years and is determined to do so in the days to come!
Every OB pool cue that you take to the table will build some hefty amount of confidence in the game, reaping successful outcomes. It makes you learn and win as you go!
OB pool cues offer a lifetime warranty, reflecting the degree of trust the manufacturer holds in their products. Other than that, the quality and amazing workmanship that every OB pool cue speaks of are alone enough to set it apart from other cues on the table.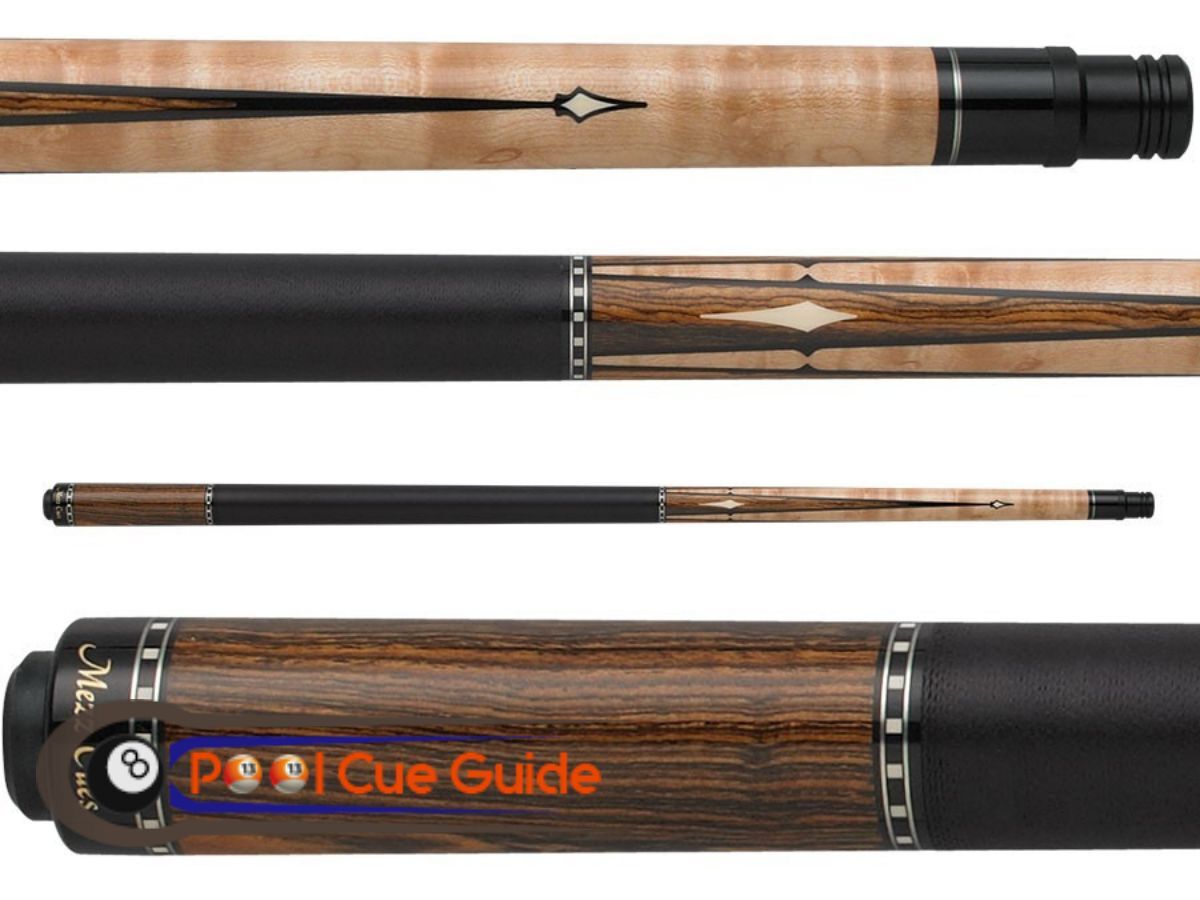 The exemplary history of Mezz dates back to 1960. As for a start, the famous Yuji Miki extended a helping hand to his father in their workshop, which used to make Japanese wooden pieces and ensembles. As Miki attempted to try something new, Mezz Cues came to the front.
For the very first time, Miki manufactured a one-piece cue using his self-designed machine. These cues were then sold to other manufacturers to finish and sell them under their name.
Only 3 years later, in 1963, Miki Company attempted to make a complete one-piece cue that a trading enterprise in the USA agreed to sell under his own name.
As the cues made it to the market, the growing demand met with success. From the very next year, Mezz Cues were manufacturing and selling 24,000 pool cues a year. This allowed Mezz to move into bigger and better premises.
In 1969, the company began to create their two-piece cues as he recognized on time the upcoming demand of two-piece pool cues in the near future. For this purpose, he undertook several new machinery design projects and modifications of his existing machinery to meet manufacturing requirements.
It was in 1991 that the name Mezz cues was born when Miki collaborated with a company from the United States to make a complete range of cues. However, as it met with an economic downturn, Miki decided to launch Mezz cues.
Yuji Miki is known to be a perfectionist and so, he demands each piece to be perfect from design to manufacturing details, ensuring that every pool cue that holds the name of the company is worth it.
When it comes to the range of pool cues, Mezz has everything to offer, from play cues and break cues to training cues, jump cues, and much more…
No matter what type of pool game you love to play, Mezz cues has to offer exactly what you are looking for!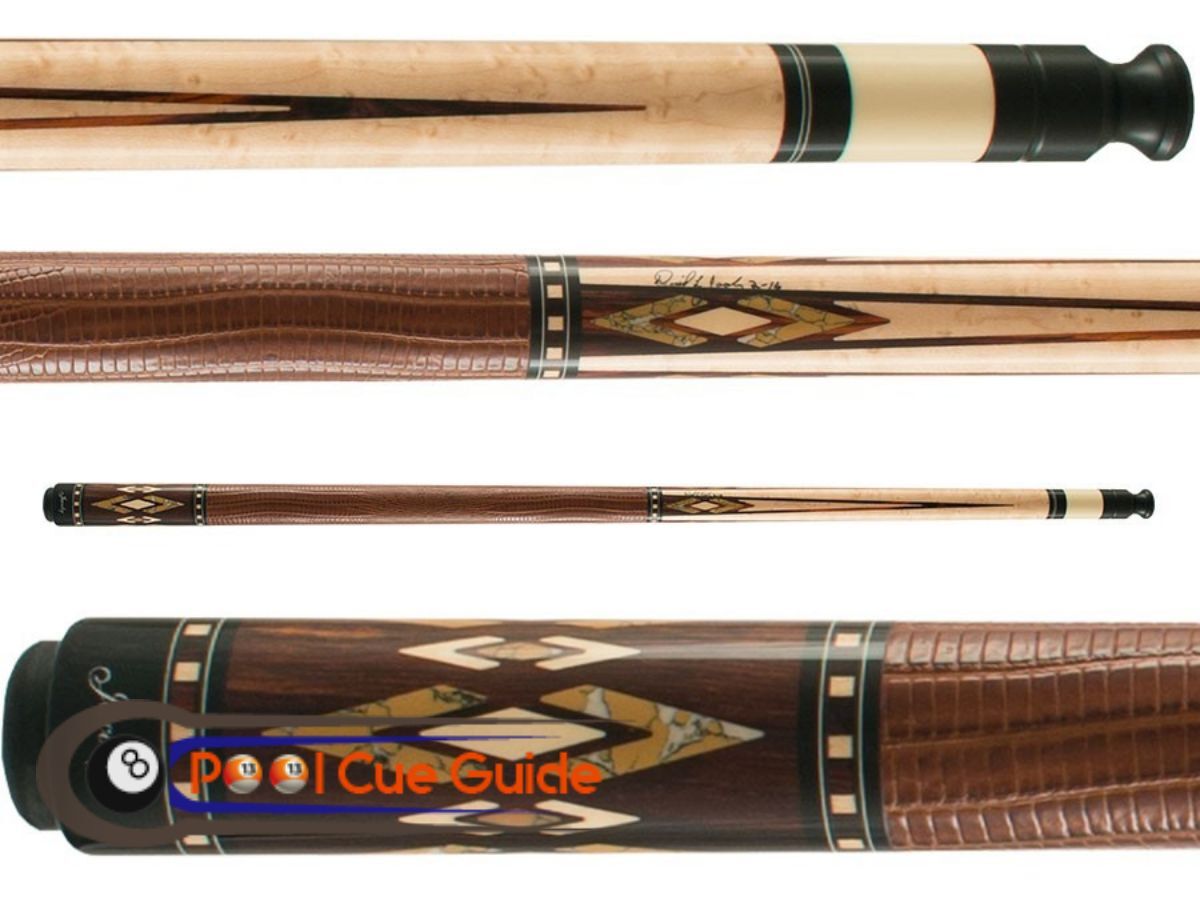 Initially founded as Dave's Cue Service in 1992, the company started out in a basement where Dave Jacoby and his son Shane used to do repairs on damaged cues.
The repair service earned a great reputation, with many professional players coming in to get some advice as well as relying on Dave for their cue repairs.
After a few years, they decided to turn their repair business into a manufacturing business under their family name. Thus, emerged Jacoby Custom Cues!
Housed in Wisconsin, United States of America, Jacoby made an incredible name in the industry. Dave Jacoby became the President of the American Cue Maker Association for 6 years, ultimately giving up on his seat in 2013 to assist his sons Brandon and Shane in expanding Jacoby Custom Cues.
Over the past 28 years, Jacoby Cues has done a fantastic job in manufacturing some incredible pool cues for professionals and amateurs alike. With his experience as a President, Dave has great know-how of what the industry demands and how to excel.
They believe in putting forth the finest pool cues that meet quality, performance, and excellence.
What makes Jacoby Custom Cues stand apart is their service of manufacturing custom cues right as per your needs and requirements. All you need to do is send details and preferred designs with only a 20% down payment. In six to nine months, you have your perfect cue with you.
Every Jacoby custom cue comes with a lifetime warranty against any manufacturing defect or warping. However, you won't need to use the warranty even once, thanks to the excellent workmanship that their cues are manufactured with.
Jacoby Custom Cues has an attractive lineup of products for everyone into the game, whether at the beginner or pool pro level.
The manufacturers are always on the outlook to integrate innovations and newer technologies into their cues to ensure what leaves their facilities is nothing but perfection!
Final Thoughts
Pool cues make a critical investment. Looking into the features and quality of your potential pool, cue choice might take some time and effort but is definitely worth it. Careful thinking and observation will result in years of improved performance and polished skills.
With the right pool cue in hand, you are ready to master this exquisite game. Whether you choose a machine curated pool cue or a handcrafted pool cue, you need to make sure it fits your style, pool skills, and expertise. Only then, your pool cue will help you excel every single day!
Happing cue buying!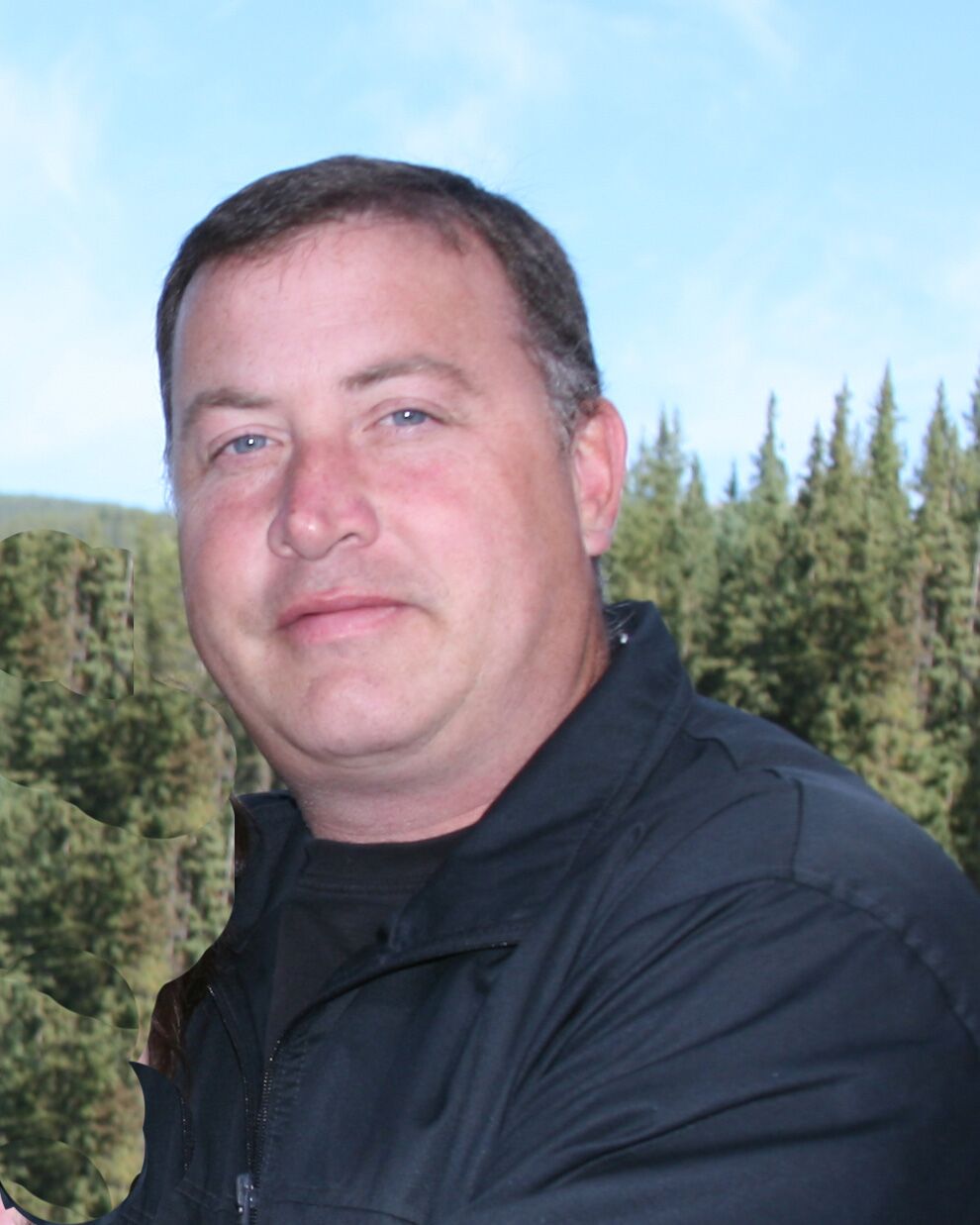 Self Professed Geek , into all kinds of tech including search engine optimization , Computer networks and more. I love playing pool ( eight ball , nine ball and snooker) I own my own pool table a play daily. I love to try out new pool cues and accessories. read my review of actual pool cue i have used and use often.