Having your own pool table is a dream of every pool enthusiast. It not only adds to the décor of the house (or your basement, garage, etc.), but it's also a luxury to have. Here are your Best Pool Table Brands to choose from!
A pool table is a fantastic complement to any gaming area. It's a classic, high-quality piece of furniture with a lot of playfulness that can be incorporated into any space's architecture. Given that a pool table is likely to be among the most valuable item in your gaming room, it's essential to select the best choice possible.
You would like to be sure you're purchasing from a reputable pool table manufacturer with a long history of producing top-quality pool tables. That's why we decided to compile this list of Best Pool Table Brands to choose from. And stay until the end to learn about the key features that will help you make an informed decision. Without further ado, let's get started!
Top 10 Best Pool Table Manufacturers
1. East Point Sports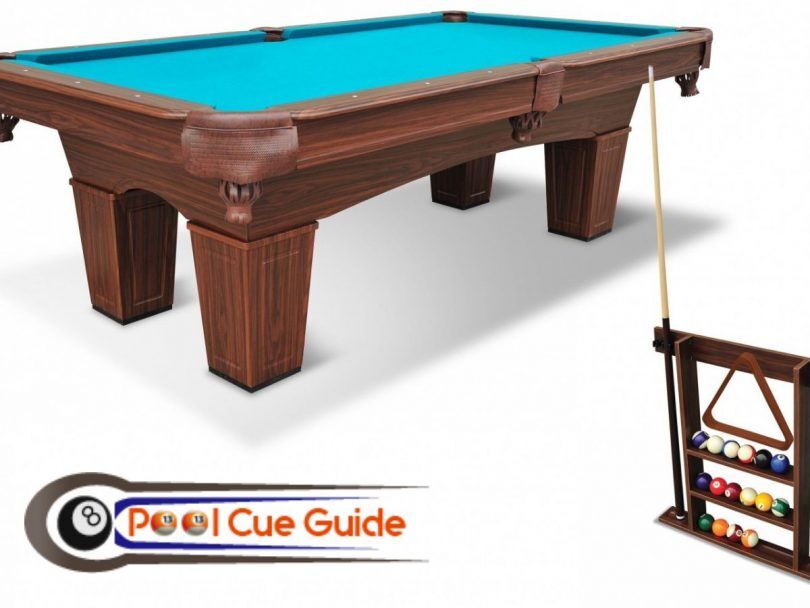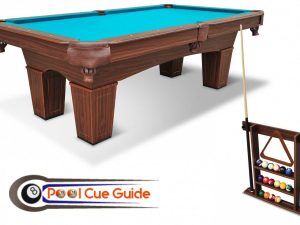 Regarding consistency and quality, Eastpoint Sports cannot be cross-referenced to Brunswick or Valley. Pricing, on the other hand, would be where they come out on top. They can produce high-quality goods for around $1,000, including their 2-in-1 tennis and pool table that became the center of attention of many.
While Eastpoint Sports has a lot of alternatives for people on a budget, we think there are lots of superior options on the market especially for things like tournaments, assuming your spending plan is between $2000-4,000.
2. Fat Cat pool brand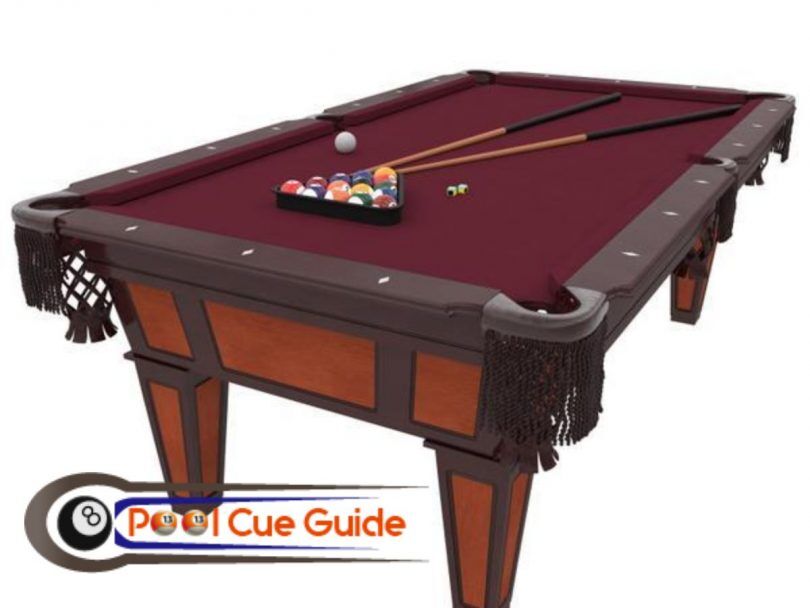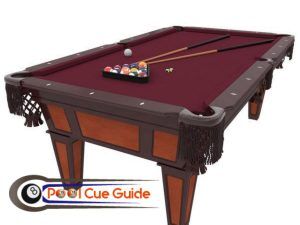 Fat Cat Billiards (manufactured by GLD goods) has received a lot of positive feedback online and in the world has earned a spot on the list of leading brands. You will get several of the most incredible pool tables below the $1,000 price and great accessories with this one—the 7-foot-tall Fat Cat.
The MSRP is over $1,200, yet it's available for less than $1,000 from several internet retailers. This, we believe, renders it a complete bargain in a billiard table.
GLD Products, a well-renowned native US business, produces Fat Cat pool tables.
GLD Products has been manufacturing gaming equipment for more than thirty years. They also focus on pool and poker tables. As a result, you can be confident that the products coming out of their facility are of the highest possible quality; they know what they're on about.
3. Mizerak pool brand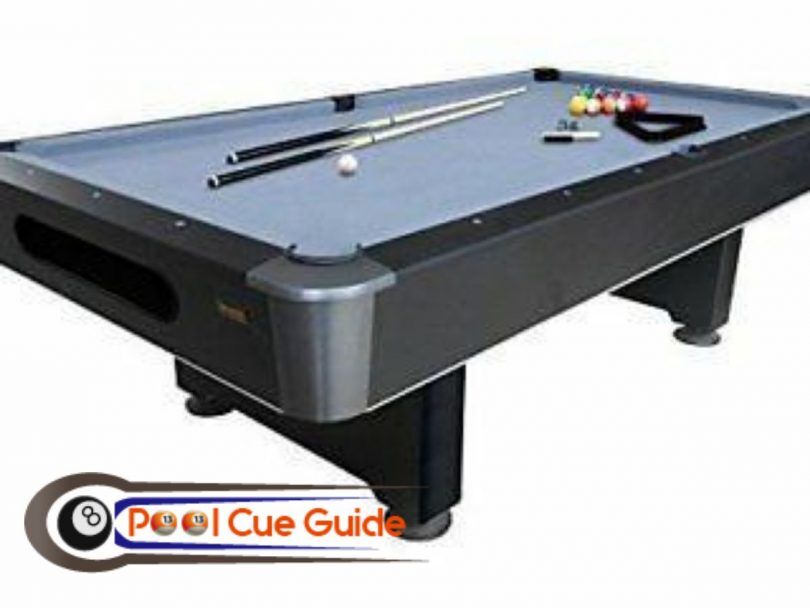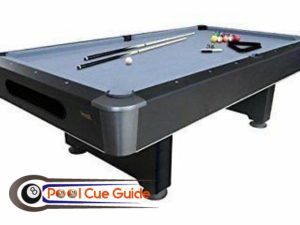 It's likely that if you've ever played pool, it was on a Mizerak table. The manufacturer is among the finest names for developing and manufacturing high-quality materials and lasting pool tables out of the numerous pool table companies on the marketplace. Said, there's not a pool table in the industry that compares to the most exemplary Mizerak pool table and with this level of value for your home .
The Mizerak Donovan II, out of all of the designs we evaluated (and there were a lot), was the one that stuck out the most. This pool table is a beautiful blend of modern and traditional styles. Metal, rather than wood, is used to construct the framework rails, making them highly robust and worth the money and in this range perfect for competition tournaments.
4. Barrington Game table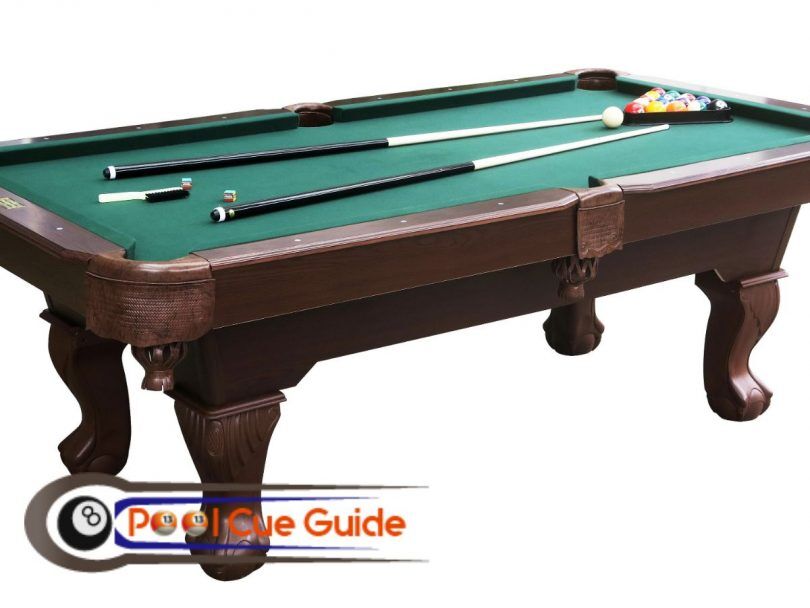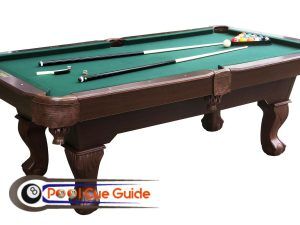 Barrington Billiard is an MD Sports trademark that provides classic game room items of the best standard with superior innovation and functionality. The company ensures that the entertainment pieces are stylish sufficient to be shown as furnishings. When you believe the same as the company does, you're going to love their pool tables designed from exquisite solid wood and have abrasion-resistant qualities to guard against scratches.
Precision Pool enthusiasts have long preferred Barrington Pool Tables because of their beautiful design. If you're thinking of renovating your gaming room, consider Barrington Billiards to compliment the aesthetic.
Among our favorites from Barrington Billiards, the Barrington Belmont 90, Barrington Billiards Springdale, and the 84-inch Arcade Barrington Pool Table sweeps the games floor.
5. Harvil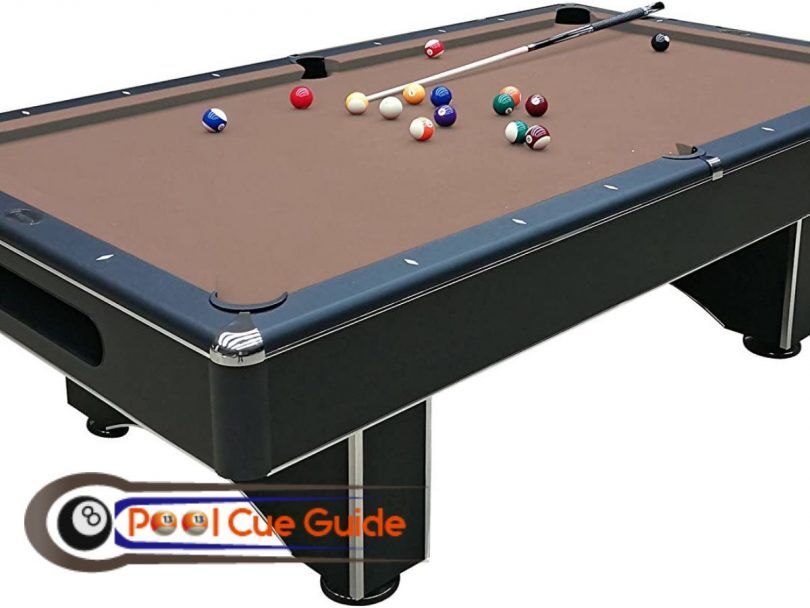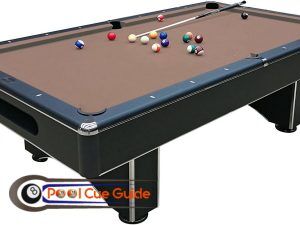 Do you have a $3000 budget and want something fresh and stylish with a great pocket style?
Harvil pool tables will meet your needs for pool table styles. The Harvil Galaxy, an 8-foot table composed of cabinet-grade oak with a 3-piece marble top that won't deform over ages, is among our absolute favorites.
Their tables are also highly durable and playable. Harvil pool/billiards tables, like Brunswick's, are pretty costly yet tend to endure a good number of years. Harvil will undoubtedly be among your safest bets if you're searching for a table for your house. Their pool tables blend quality, style, and sophistication.
6. Plank & Hide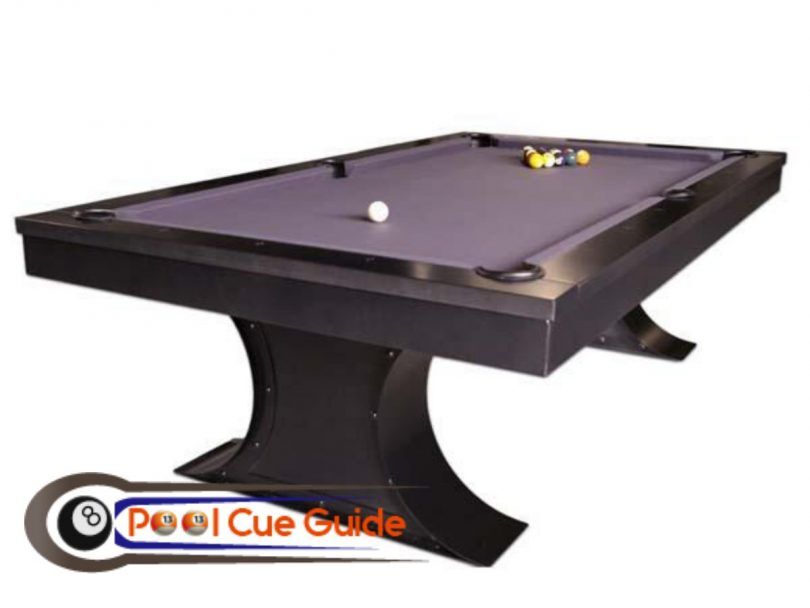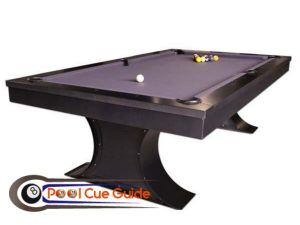 Plank & Hide is also another high-end company that has gained momentum in the last few years. Their snooker table roster is split into three categories.
As the title suggests, Vintage Series – Plank & Hide created these pool tables in a classic style. Composed of 100 percent robust hardwood, this table will last a long time. Compared to the Industrial series (which we'll cover next), the patterns are pretty simple. Nonetheless, amongst pool enthusiasts with ample spaces, they remain the preferred option.
Industrial Series – The pool tables in this collection have a modern look to them. They have an abrasion-resistant coating on the chassis and feet, which are composed of hardened steel. Such pool tables may be suitable for you if you like sophisticated, beautiful, and unusual designs.
Classic Series – This collection features straightforward and ageless beautiful styles. The billiard tables are likewise built of 100% robust hardwood and have a one-piece leg for a sturdy base.
7. Olhausen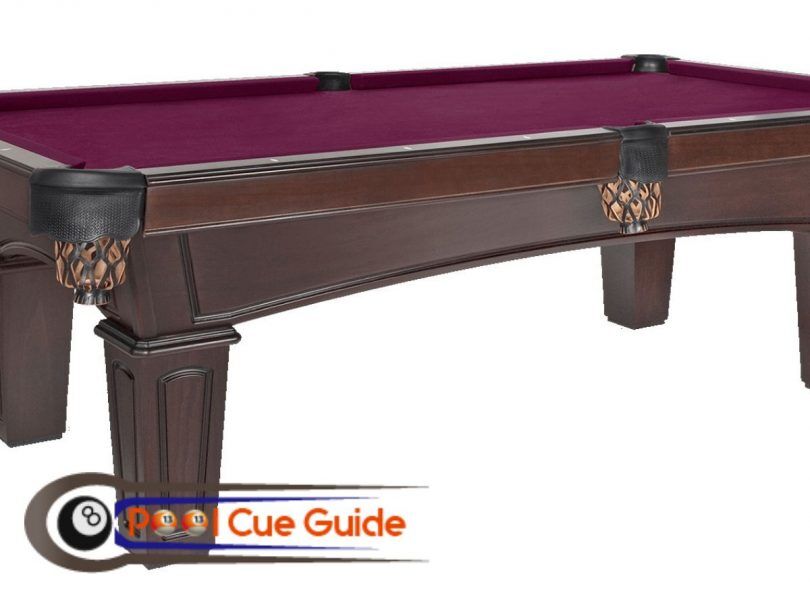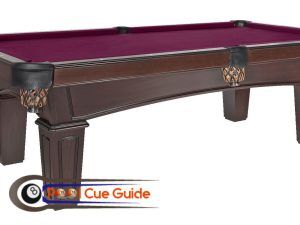 Olhausen began as a modest household company run by a dad to his two sons, Butch and Don.
Their dad made it a tradition to have a factory across every residence they relocated into, and he built billiard tables in his.
They learned the profession from their father. When it came essentially to switch to another place, they moved to California, where they carved out a position to repair and restore billiard tables.
They worked contractually and built pool tables for a San Diego-based production company, charging $12 for each table delivered.
They frequently kept working on contractual assignments until they purchased the production plant and relaunched the Olhausen brand.
They began by selling about 350 pieces each year, and now their 250,000 square foot state-of-the-art factory produces approximately 30,000 tables per year.
The company is currently well-known for its pool table manufacturing, and it is still family-owned.
They've passed the company down through multiple generations and are currently striving to provide the most satisfactory service possible for you to receive the most bang for the buck.
8. Presidential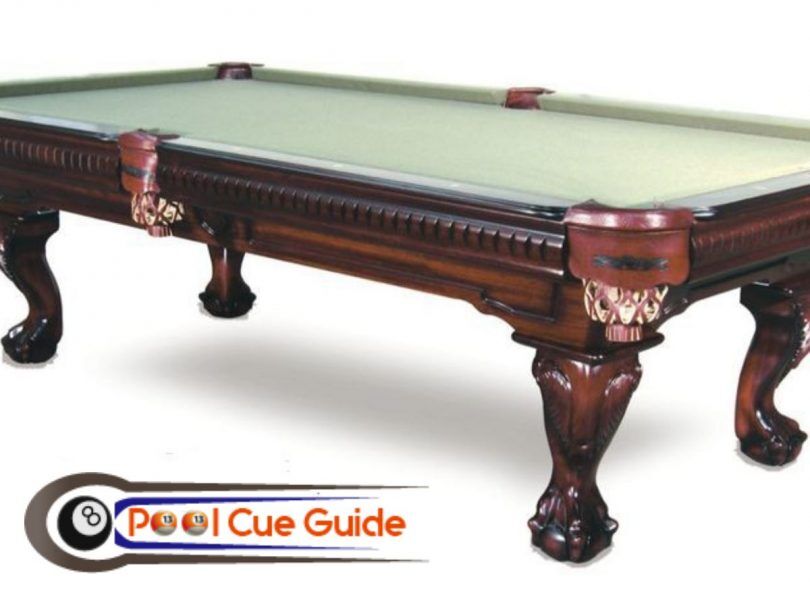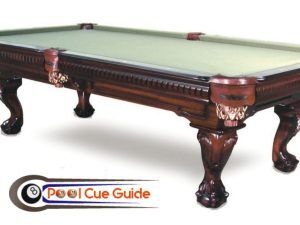 Another well-known American company is recognized for its high-quality classic, traditional, and sophisticated pool tables.
Wilson International, a Zimbabwean business specializing in delivering excellent hardwoods and other natural resources for Presidential billiards, is their complete partner.
There are no intermediaries between these two businesses, which ensures the high-quality items aren't overpriced.
Their product portfolio shows a consistent technological trend, allowing users to get the most out of their investments. Presidential Billiards manufactures a variety of furnishings, including pool tables and other gaming tables.
Their employees have a combined 30 years of expertise, ensuring that you receive the highest quality and performance.
The majority of wooden surfaces are handmade to refine any timber form's natural beauty. You'll seldom repent playing pool on a presidential pool table because they're all in excellent condition and haven't been damaged. The brand may be found at just about any gaming or furnishing shop.
Their furnishings installation service is likewise second to none, and the level of elegance you'll enjoy is unrivaled. Their customer support is straightforward and straightforward, ensuring that you receive the precise goods you subscribed to.
9. Diamond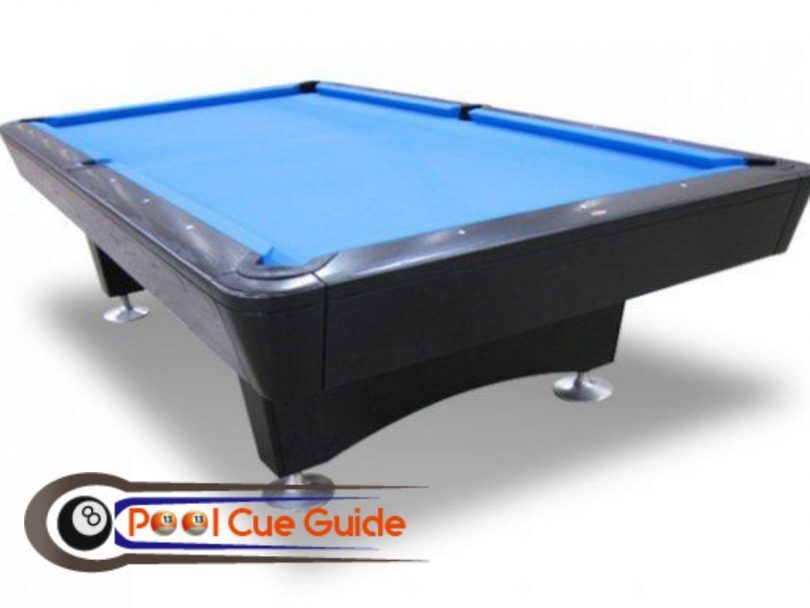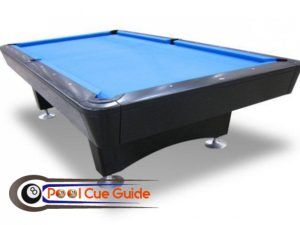 Diamond began in 1987, intending to exceed all prior pool table standards by becoming the number one option for professional matches. They triumphed in 2015, with their tables being lauded as among the surest bet at the most affordable cost. Their costlier ones were the tabletop of preference in many recognized events.
Diamond Billiards provides three pool table types for professional use: The Smart Table, the Professional, and the PRO-AM. Each one features a clean, futuristic style that works well in nearly any setting, especially in poor situations.
The evaluation stage of the production procedure, however, was what set this company apart. Each table is subjected to a battery of testing to ensure that the highest manufacturing requirements are fulfilled. This would be unusual because, whereas most respectable firms would strive to create flawless tables, Diamond is among the few who guarantee its tables are ideal via inspection.
10. Brunswick billiards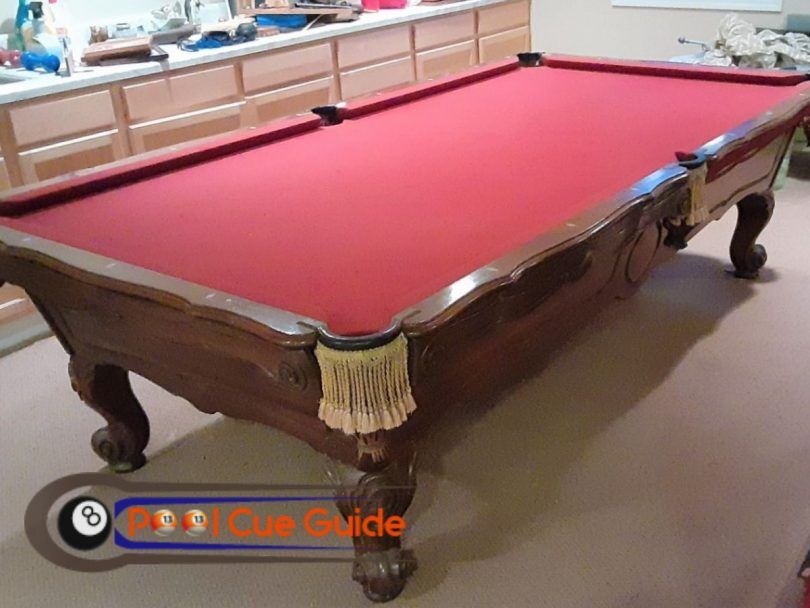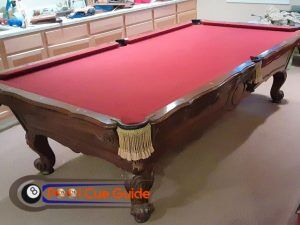 Brunswick has been in existence for almost a century and one the most poplar, everyone knows this brand. they are the official billiard congress of america choice Brunswick Balke Collender was the business' last name.
They provide a broad array of services, including transportation, design and development, and manufacturing. They began producing guns in the 1970s and are also known for designing and manufacturing luxury yachts.
Brunswick is a multibillion-dollar company that specializes in billiard/pool game components and cues with exceptional finishes. The company's headquarters are in Illinois. John Brunswick, the company's founder, was a Swiss migrant who originally made transport carriages before becoming interested in the pool game industry with top quality standards.
He began by creating conventional pool tables, as the kind used throughout America were always imported from England. The growth strategy worked well, and he became a cultural icon in the pool game industry, with many locations around Chicago. Brunswick was, therefore, the first pool chain in the United States.
She began combining with other companies when the firm became well-known to maintain manufacturing and cooperation. Eventually, the firm expanded into widespread production of more valuable items, including neo-classical styled clubs, sporting equipment such as balls, pins, etc. They also manufacture pool balls and are the top playing surface.
Buyer's Guide – What to Look for While Choosing a Pool Table Brand
Several brands produce various sorts of pool tables. You must select a well-known company with excellent customer service. After-sales service is also critical.
It would help if you also inquired as to how long they have been in operation. Suppose pool or billiards are a big part of what they do if they can swiftly serve your table.
Slate
Slate is a solid and long-lasting rock that may be used to make pool tables. Different elements, such as acrylic and wood, are also utilized, but they are not as durable as slate. Furthermore, keep in mind that the wider the slate, the more robust it will be and the pricier.
We'll also need to figure out why you want to buy a table. Are you searching for a top-of-the-line or commercial pool table to help you improve your game? Or maybe a far more inexpensive alternative would suffice for occasional use? These are among the most important factors to consider when selecting a pool table brand.
Frame/Cabinet
The frame or cabinet must be solid and flat to offer a more stable foundation for the slate. Because the slate may weigh up to 600 pounds, a sturdy and well-designed structure is essential to minimize drooping and breaking.
This foundation (on which the slate rests) is a critical component of the frame. Plywood was frequently utilized as a platform by companies. A chunk of hardwood is generally bonded and bolted into the framework of luxury tables from high-end companies. As a consequence, the entire framework is robust.
To ensure a pool table incredibly stays competitive, the cushioning must be of a good standard. They will provide the pool balls just the correct balance of spin. To prevent losing their bounce or developing "dead rails," top-quality cushions are constructed from organic rubber.
Post Legs, Pedestal, and Antique Legs are the three sorts of legs. The legs support the table's load and the mass of the individual resting on it.
Various polishing and sanding processes are generally responsible for the table's texture and look. Go for a maple finish with a glasslike finishing for an exquisite appeal. Oak is a good choice if you prefer a more casual or grainy look.
When it comes to picking a table, quality is crucial. Pool tables are, in reality, an expense for the majority of individuals. Many individuals prefer vintage pool tables of the most excellent quality, while others merely want something cheap that works well.
Conclusion
Well, there have it – the Best Pool Table Brand in 2021. We have tried to review all the brands based on our experience combined with the opinions that several users have about them. The choice is now yours. Please consult with our buying guide to make an informed decision. Good luck!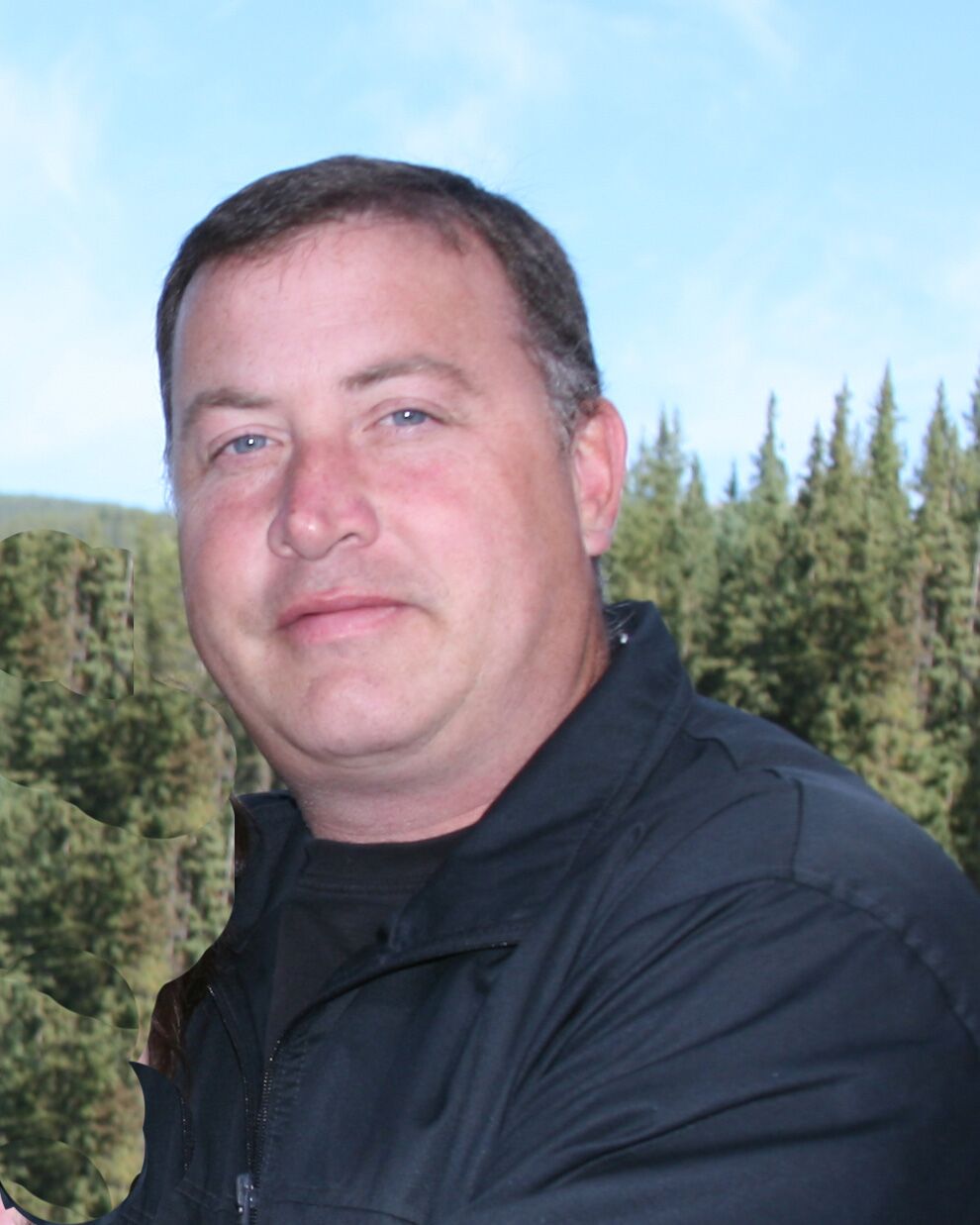 Self Professed Geek , into all kinds of tech including search engine optimization , Computer networks and more. I love playing pool ( eight ball , nine ball and snooker) I own my own pool table a play daily. I love to try out new pool cues and accessories. read my review of actual pool cue i have used and use often.